Looking for cheap, strong moving and archive boxes in Melbourne Inner City? We can deliver to your door and offer an excellent solution for all your packaging materials! All our boxes have been quality tested to make sure they are just what our customers are looking for.
Large Box

Medium Box

Porta-robe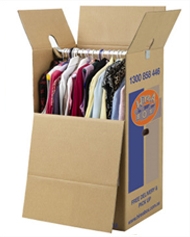 Enter your postcode or suburb to check available delivery times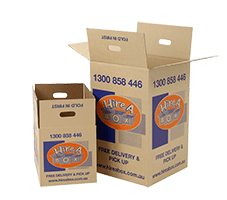 WHY HIRE PACKING
Cheaper than buying from removalists
Extra strong cardboard
Same day or next day delivery
Free delivery, top-up and pick-up once finished
Why use the Hire A Box Service?
CHEAP PACKING
BOXES
Hiring moving boxes in Melbourne saves you up to 30% on your moving costs.
HIRE OR
BUY BOXES
You can choose to hire or buy your packing boxes.
EXTRA STRONG
CARDBOARD
Our packing boxes are extra strong, made from good-quality cardboard
SAME DAY OR
NEXT DAY DELIVERY
Call up in the morning to see if we can deliver your storage boxes the same day, or book online for next day delivery.
Our service offering to you:
CHEAP BOXES – our packing boxes are significantly cheaper than buying from removalists or packing supplies companies.
HIRE or BUY – why buy boxes when you can not only save a lot of money by hiring, but also not be stuck with the boxes once you are finished with them and also help save the environment. If you need them for longer than the 3 month hire period, not a problem, you can buy the boxes from us too.
SAME DAY DELIVERY – give us a call and we'll try get them to your doorstep today. Alternatively, order online for next day delivery;
FREE DELIVERY, TOP-UP and PICK-UP – order hire boxes to the value of $65 and receive free delivery all around the Melbourne metro area. If you run out of boxes, give us a call and we will do a second delivery for free. Once finished with the boxes, give us a call and we'll come get them from the new destination.
STRONG CARDBOARD BOXES – our boxes are made of extremely strong virgin cardboard and can be used not only for moving but also for storage purposes;
BIG RANGE OF PACKAGING MATERIALS – we make your move easy by also supplying all the commonly sought after items such as bubble wrap, wrapping paper, tape dispensers and tape rolls.
Popular suburbs in the inner Melbourne area we deliver our moving boxes to include: East Melbourne, West Melbourne, South Wharf, Docklands, University of Melbourne, Footscray, Flemington, Hotham Hill, Melbourne University, Fitzroy, Abbotsford, Clifton Hill, St Kilda, Balaclava, Brighton Road, South Melbourne, Albert Park and Garden City.
If you are looking for good quality Melbourne Inner City moving boxes delivered to your front door, look no further than Hire A Box as your partner in boxes. You can order online or over the phone on 1300 858 446.