Moving home or office in the Melbourne metro area?  Need strong moving and archive boxes for storage or moving purposes? Then you need Hire A Box packing boxes. Hire a Box delivers anywhere in the Melbourne metro area and could either deliver them to you today or by tomorrow morning! We also don't use couriers, so you can expect a personal service by our experience Melbourne operators.
We can deliver 7 days a week in Melbourne please pick a time slot to suit you.
The packing boxes in Melbourne, Victoria are tested and checked to assure that the quality are just what you are looking for! Not only are these boxes great for moving, they are also suitable to be used as storage boxes! Thousands of happy customers have enjoyed hiring our second hand cardboard boxes in Melbourne.
Large Box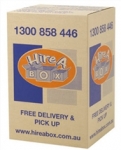 Medium Box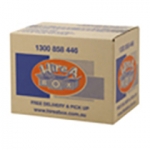 Porta-robe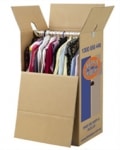 Enter your postcode to see available delivery times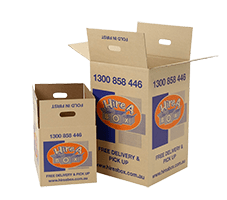 WHY HIRE PACKING
Cheaper than buying from removalists
Extra strong cardboard
Same day or next day delivery
Free delivery, top-up and pick-up once finished
Why use the Hire A Box Service?
CHEAP PACKING
BOXES
Hiring moving boxes in Sydney saves you up to 30% on your moving costs.
HIRE OR
BUY BOXES
You can choose to hire or buy your packing boxes.
EXTRA STRONG
CARDBOARD
Our packing boxes are extra strong, made from good-quality cardboard
SAME DAY OR
NEXT DAY DELIVERY
Call up in the morning to see if we can deliver your storage boxes the same day, or book online for next day delivery.
Hire Or Buy Boxes in Melbourne metro
Why not join in with the rest of the community at saving the environment by recycling and reusing our packing boxes? You can also save on average 30% by using our hire boxes as opposed to buying boxes from a removalist or packing supply company;
Free Delivery, Top-Up And Pick-Up
Order $65 worth of hire items and get your packing boxes in Melbourne delivered for free. If you run out of packing boxes, just give us a call and a free delivery will be given for the top up. When you have finished with the boxes, simply give us a call and we will collect them for free;
Keep For Up To 3 Months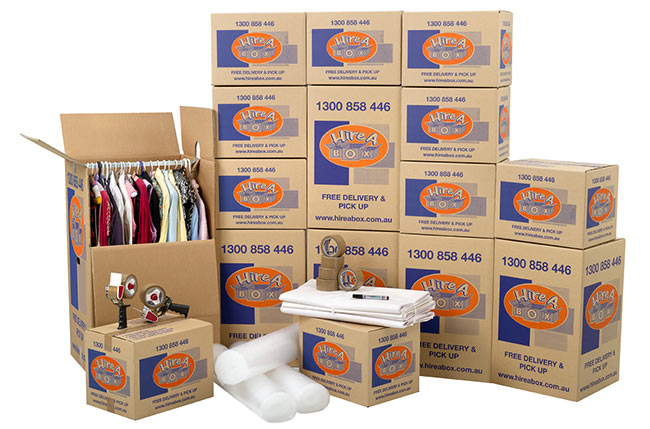 Our packing boxes can be kept for up to 3 months, so there is no need to rush packing or unpacking. Need them longer? Not a problem, give us a call to discuss the various options available for you.
Huge Range Of Packing Materials
Not only do we stock the most commonly sought after moving and storage boxes in Melbourne, we also have a range of good quality extras such as bubble wrap, wrapping paper, strong packaging tape, and tape dispensers to make packing quick and easy.
Ordering online can be done 24 hours a day and is easy and secure. Our order form is easy and quick to complete and we use SSL secure payment gateway technology for your credit card information so you can pay with a Visa or MasterCard worry free.
Use our moving services and receive an additional 10% rebate on your Melbourne moving boxes!
As Hire A Box is part of the Hire A Mover network, if you move with Hire A Mover, not onl y do you get a cost-effective and professional moving service, you can also claim a 10% rebate on what you spent on the packing boxes. Hire A Mover is a sister company of Hire A Box and are a professional Melbourne removalist company. When buying the boxes simply tick the box asking for a removal quote and our experienced team will give you a call to arrange this for you.
So whether you are living in Albert Park, Berwick, Brighton, Carlton or anywhere else in the Melbourne metro area, Hire A Box can deliver packing boxes to your front door quickly.
Start packing tomorrow by ordering your boxes online now! Alternatively, give us a call on 1300 858 446 to see if we can deliver your moving boxes today!