Thank you for contacting us, we aim to reply to you within 30 minutes.
If you need to contact us urgently, call our service team on 1300 366 522 Mon-Fri, 8:30am to 5pm EST.
In the meantime why don't you check out our other services
Hire A Packer
Treat yourself to an easy move with our packing & unpacking service
Protect your valuables with our trustworthy packers
Hire 2 professional packers for 4 hrs from just $560!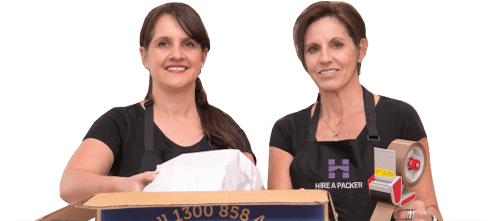 Hire A Mover
Residential & Commercial Removalist Services
Professional, friendly, fully-insured movers
From $180 per hr for 2 movers and a truck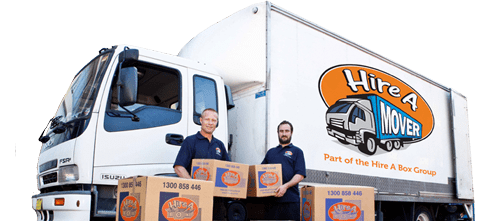 Why our customers love us


Delivered To: Forest Lake, QLD
Thanks to Google I found Hire A Box. I called them initially, no wait in a long queue and the guy that assisted me was so friendly. I knew straight away I was onto a good company. After ordering online I chose one of the 2-hour time slots available for delivery. The driver was 3 minutes early which was very impressive. He was SO friendly and helpful, providing a demonstration and loaded the tape machine for me because I didn't know how it worked. He also explained how to organise pick-up of the boxes too. I have no hesitation in recommending this company. Thanks Hire A Box…
Jan J. Jun 10, 2016


Delivered To: Moorabbin, VIC
I have used Hire a Box when I first moved 6 years ago, so had them in mind again when I was looking for a solution to finding boxes for my next move. The online form is very easy to fill out and I love that I can get all the extras, such as mattress covers, from the same site.Delivery was on time and organised. The staff are friendly and explain the details clearly. A great idea and a great company. I wouldn't use anyone else now that I know about Hire a Box. Thanks for taking some of the stress out of moving.
Natalie M. Jun 10, 2016


Delivered To: Randwick, NSW
A wonderful experience so far! I had a set of boxes delivered to my door on a very rainy Adelaide day. The person doing the delivery rang to double check my verandah was under cover (I wasn't home at the time of delivery). Unfortunately I missed her call and I was a bit worried on the way home that they might be getting wet! Fortunately she had stacked the boxes so neatly and tidily on my tiny verandah that they were well out of the weather. The boxes are in great condition.
Sarah R. Jun 10, 2016