Moving and Packing Boxes Brisbane
Do you live in the Brisbane metro area? Are you looking to get your hands on moving boxes in Brisbane quickly and with a minimum of fuss? If the answer is yes, you have come to the right place!
Did you know we deliver 6 days a week in Brisbane? Plus with our 2 hour delivery time window of your choosing, you don't even have to sit around waiting all day as our personal friendly staff can hand deliver the moving boxes directly to your door!
Save 10% on your boxes when you use our removal or packing services.
Order online & choose a convenient 2hr delivery window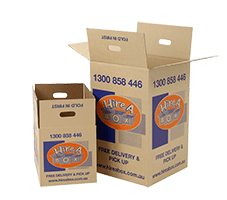 WHY USE OUR MOVING BOX SERVICE
Quick and easy online ordering
Cheaper than buying from removalists
Extra strong cardboard
Same day or next day delivery
Free delivery, top-up and pick-up once finished
Which service is right for you?
IS HIRING RIGHT FOR YOU?
Hiring boxes is the most economical option as long as you have the boxes collected within the 3 months maximum hire period.
Free delivery (when you hire $65 or more), top-up and pick-up of your boxes once you have finished your move
Save 30% by hiring our boxes instead of buying boxes from removalists or other companies
Refundable deposit
IS BUYING RIGHT FOR YOU?
If you are moving to a suburb outside of the Brisbane metro area or you need to keep your boxes for longer than 3 months then it is cheaper for you to buy boxes instead of hiring them.
Free delivery on all orders over $99
Free top-up delivery
Keep your boxes for your next move or for storage
Save money by buying directly from us
LARGE BOX
Hire $3.30 | Buy $4.25

MEDIUM BOX
Hire $2.40 | Buy $3.30

PORTA-ROBE
Hire $11.50 | Buy $16.20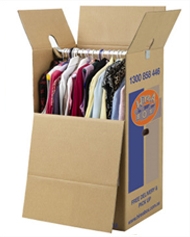 Enter your postcode or suburb to check available delivery times
Why use the Hire A Box Service?
CHEAP PACKING
BOXES
Hiring moving boxes in Brisbane saves you up to 30% on what you would pay a removalist for their boxes or buying them from our competitors!
HIRE OR
BUY BOXES
You can choose to either rent our boxes or buy them – depending on how long you need them for! Hiring is not only cheaper but is also great for the environment.
EXTRA STRONG
CARDBOARD
Our packing boxes are extra strong, made from good-quality cardboard to ensure that your belongings stay safe during the moving process.
SAME DAY OR
NEXT DAY DELIVERY IN BRISBANE
Call up in the morning to see if we can deliver your storage boxes the same day, or book online for next day delivery. Choose a convenient 2 hour delivery window.

Next Day Delivery
Our drivers will deliver your packing boxes in Brisbane direct to your door anytime between 8am-6pm. Simply place an order for Brisbane packing boxes online and they will turn up at your doorstep by the next day!
Affordable but Also Very Durable Brisbane Moving Boxes
Renting our packing boxes in Brisbane will save you money. The cost of moving can skyrocket out of control if you don't carefully plan. The price of hiring one of our boxes is normally around half of what you would pay for packing boxes Brisbanefrom other removal companies.
Great Variety And Choice
At Hire A Box, we stock the three most commonly requested packing boxes people look for when moving. Our range will suit all moving needs, ensuring your belongings stay well-protected during the chaotic moving period. We also stock a wide selection of packing materials to ensure you stay organised and on top of things when relocating.
Free Delivery, Top-Up and Pick Up
Order over $65 worth of hire items and the direct delivery will be free. Run out of packing boxes in Brisbane? Not a problem, with your order you get one top-up with free delivery, which can be used at any time within the three-month hire period. Best of all, once you've settled in to your new location, we will come and collect the packing boxes for you for free, saving you time and money.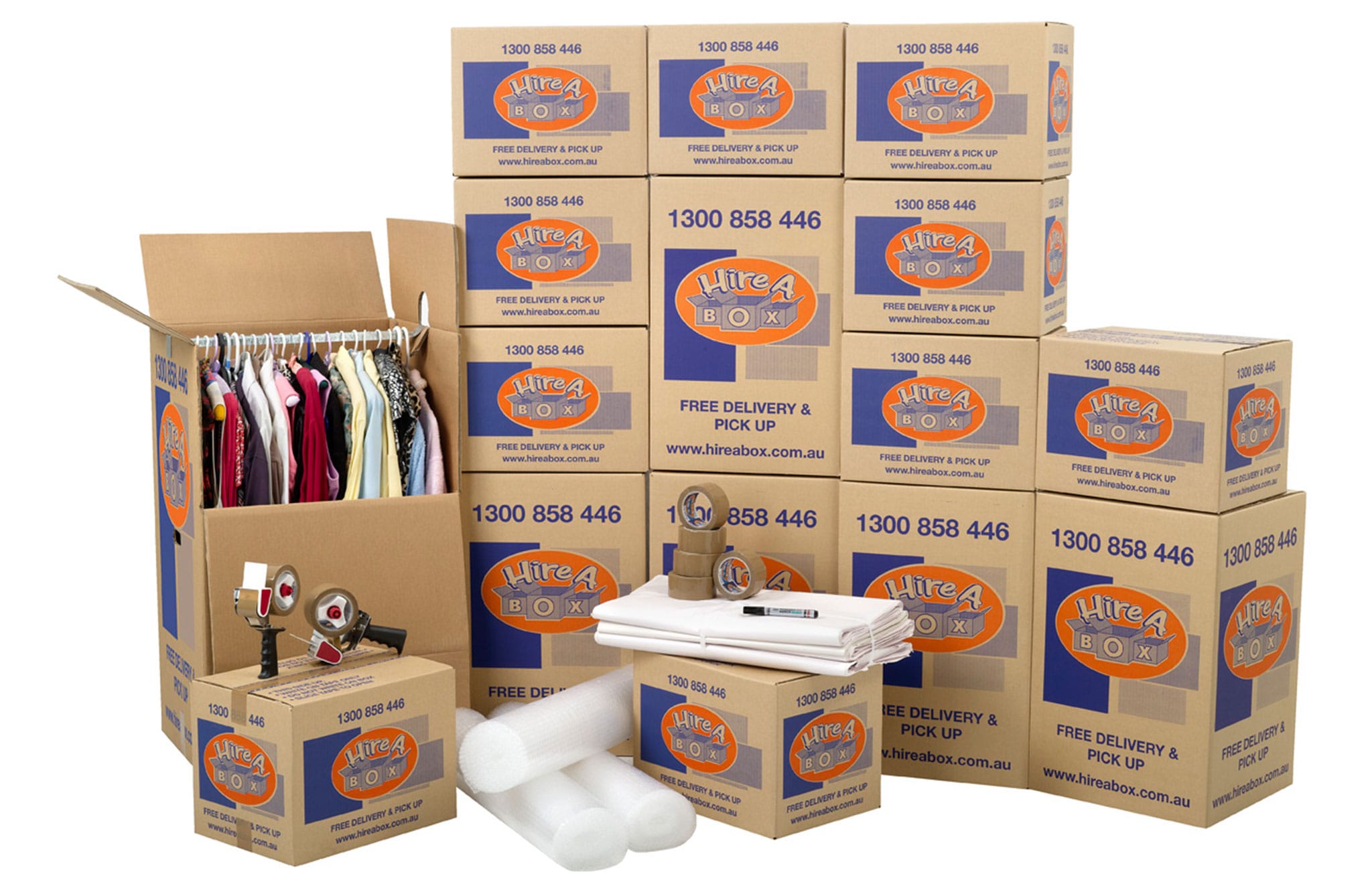 Long-Term Hire
The hire period for our packing boxes in Brisbane is three months. Think you'll need them longer? Not a problem. You can either purchase the boxes up front, or simply elect to forfeit the small deposit charge paid upon the boxes and hold onto them.
Looking for a Trusted and Cost-effective Removalist Service in Brisbane?
As Hire A Box is part of the Hire A Mover group, when you buy or hire boxes in Brisbane with Hire A Box, you have the additional benefit of being able to use the Hire A Mover Brisbane removalist service. Not only is Hire A Mover the trusted, cost-effective, and preferred mover for thousands of Brisbane-siders, you are also eligible for a 10% rebate on what you spent on the boxes!  Ask our staff how, or when ordering your packing boxes online, simply tick the checkbox asking if you would like a quote for your move!
You can order online 24 hours a day for next day delivery. Pay securely using your Visa or MasterCard. Alternatively you can pay with a cheque at the time of delivery. Ordering online with your credit card is secure using our SSL secure payment gateway. You can also ordering by calling our customer service staff on 1300 858 446 between the hours of 9am and 5pm EST Monday to Friday.
If you're looking for cheap, strong and durable packing boxes in Brisbane then look no further than Hire A Box! Place your order online now and get packing tomorrow!