Moving Boxes Sunshine Coast
Looking for cheap moving boxes in the Sunshine Coast? Hire A Box is your answer!
Hire A Box hires and sells good quality moving boxes in the Sunshine Coast and can deliver them directly to your front door.
At Hire A Box we not only offer moving boxes, but also all the packaging materials you need such as bubble wrap, wrapping paper, marker pens, tape tolls and tape dispensers to save you time when taping up the boxes.
Please note we only delivery to the Sunshine Coast on Saturdays – you can choose a 2 hour time window between 8am to 6pm. Unfortunately you can not collect the boxes or take delivery on any other days.
Enter your postcode to see available delivery times
Free Delivery on Hire Orders Over $65
| | | | |
| --- | --- | --- | --- |
| CLICK HERE TO | | CLICK HERE TO | |

Why use Hire a

Box moving boxes in the Sunshine Coast?
CHEAP CARDBOARD BOXES
We price our Sunshine Coast moving boxes very competitively. You may well find our moving boxes are not only superior in quality but much cheaper than the boxes offered by removalists or other packing supplies dealers.
HIRE or BUY CARDBOARD BOXES
As our name suggests, we offer the option to hire or to buy moving boxes. There's nothing in the moving rule book that says you need to buy boxes every time you need to pack up or move out. Buying new moving boxes every time is an expense and time commitment you can surely do without. We say, hire boxes for all your moving needs. Hiring is not only cheaper but you also save time cleaning up because we pick-up the moving boxes once you're finished with them. If you need our boxes for longer than the 3 month hire period, we do also sell the boxes outright. Our cardboard boxes in the Sunshine Coast are also a lot cheaper to buy than its industry counterparts and, same as our hire boxes, are delivered to your door.
SAME DAY DELIVERY
Hire a Box is all about making the move easier for our customers. For convenience and urgency, we offer same day delivery for all phone orders all around Australia. Next day delivery is usually met for all online orders and pick up services.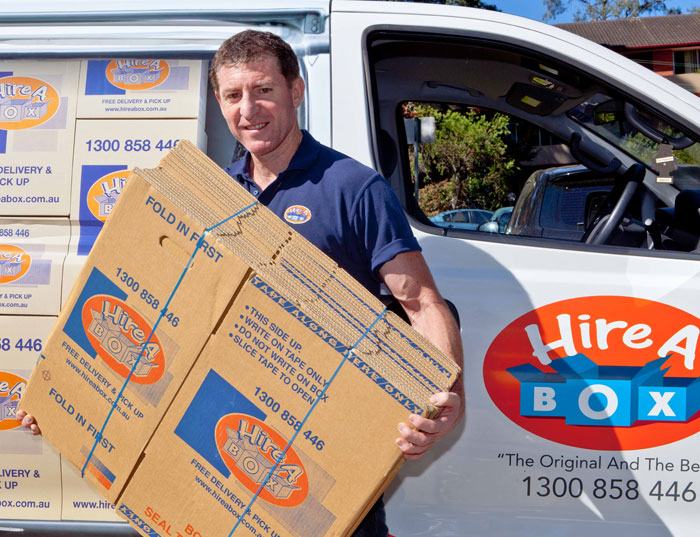 SAVE THE ENVIRONMENT
Moving often leads to the production of a lot of waste, whether it be through tossing out goods or getting rid of cardboard boxes. At Hire a Box we try to reduce environmental impact by providing the option to hire cardboard boxes instead of buying. Our sturdy cardboard boxes are reused and recycled where possible, driving towards a cleaner and greener community for all.
FREE DELIVERY, TOP-UP and PICK-UP
As we mentioned, hire moving boxes in Sunshine Coast amounting to $65 or more will receive free delivery! If you happen to run out of boxes, as often happens during a move, give our friendly head office a call and we'll send out your second delivery for free. After the move or whenever you're done with the boxes, give us a call and we'll come to pick up the moving boxes from the new destination.
STRONG CARDBOARD BOXES
Our moving boxes are specially designed to withstand the rough treatment that comes with packing and moving. Made from virgin cardboard, our boxes will suit all the packing and moving needs you throw at it. Hire our Sunshine Coast moving boxes today and see the quality for yourself.
BIG RANGE OF PACKAGING MATERIALS
Our range of goods extends from virgin cardboard boxes to a variety of packing necessities like bubble wrap, wrapping paper, tape dispensers and tape rolls. Marking pens and label stickers for the boxes are also part of the repertoire we offer to make your move easier for you.
So what are you waiting for? Order moving boxes in Sunshine Coast online now and start packing tomorrow!